We recognize outstanding achievements in social work at our annual awards banquet. We celebrated our social work award winners at the 2019 Conference & AGM. Nova Scotia social workers who meet the criteria for these awards are nominated by their colleagues.
Freda Vickery Award
Tonya Grant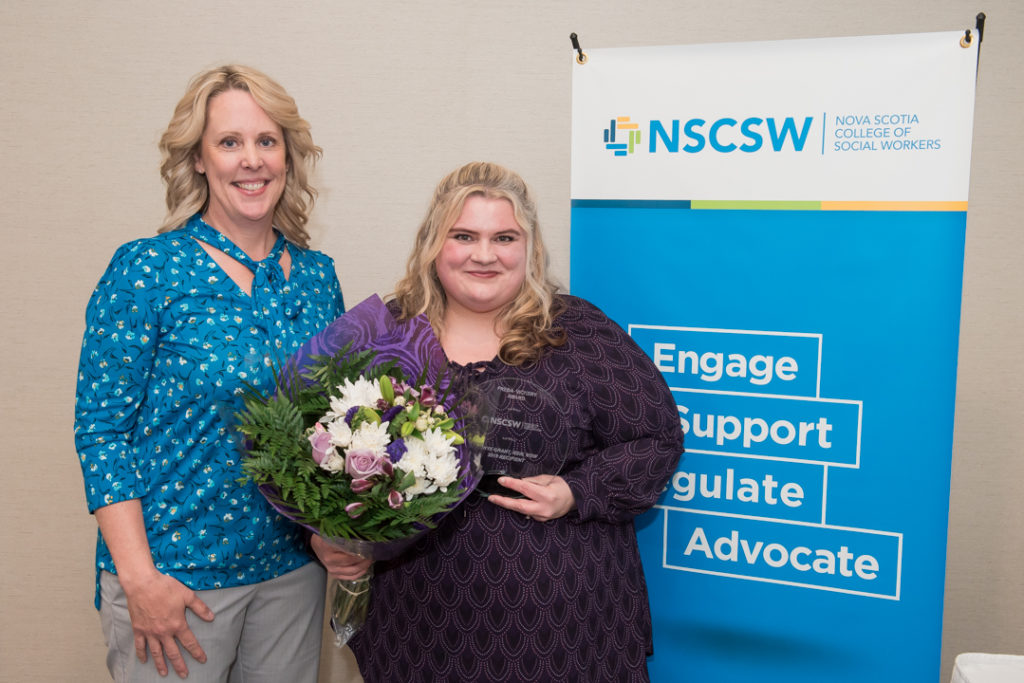 Like Freda Vickery, Tonya was the chief of social work at the IWK Health Centre. And like Freda Vickery, Tonya volunteers and is very involved in our college. Tonya also embodies the ethical values of social work practice at the micro, mezzo and macro levels.
During her time as the Chief of Social Work at the IWK, Tonya's creativity and imagination in her work was forefront. During this time she developed and launched a mentoring program to ensure new social workers had support in navigating the healthcare system. She continued to promote and advocate for the profession within this system, and organized events to create opportunities to offer and receive support from one another.
Tonya gives freely of her time. At NSCSW, she is the current chair of the Board of Examiners and the former chair of the private practice committee. She has been involved in many important initiatives to assist in moving our profession forward, while adhering to the ethical standards and values of our profession to protect the public.
Currently Tonya is working at the provincial level as the coordinator for trauma informed care, working with the mental health clinic in Amherst, and maintains a private practice. She has spent countless hours researching the history of the social work profession, and teaches a course about this subject for social work students at Dalhousie University. In her award nomination, colleagues speak of her knowledge and integrity, her sense of humour, her generosity and empathy, and her demonstrable commitment to professional, ethical social work practice.
---
We will continue to update this page with profiles of all our award winners from the 2019 awards banquet.