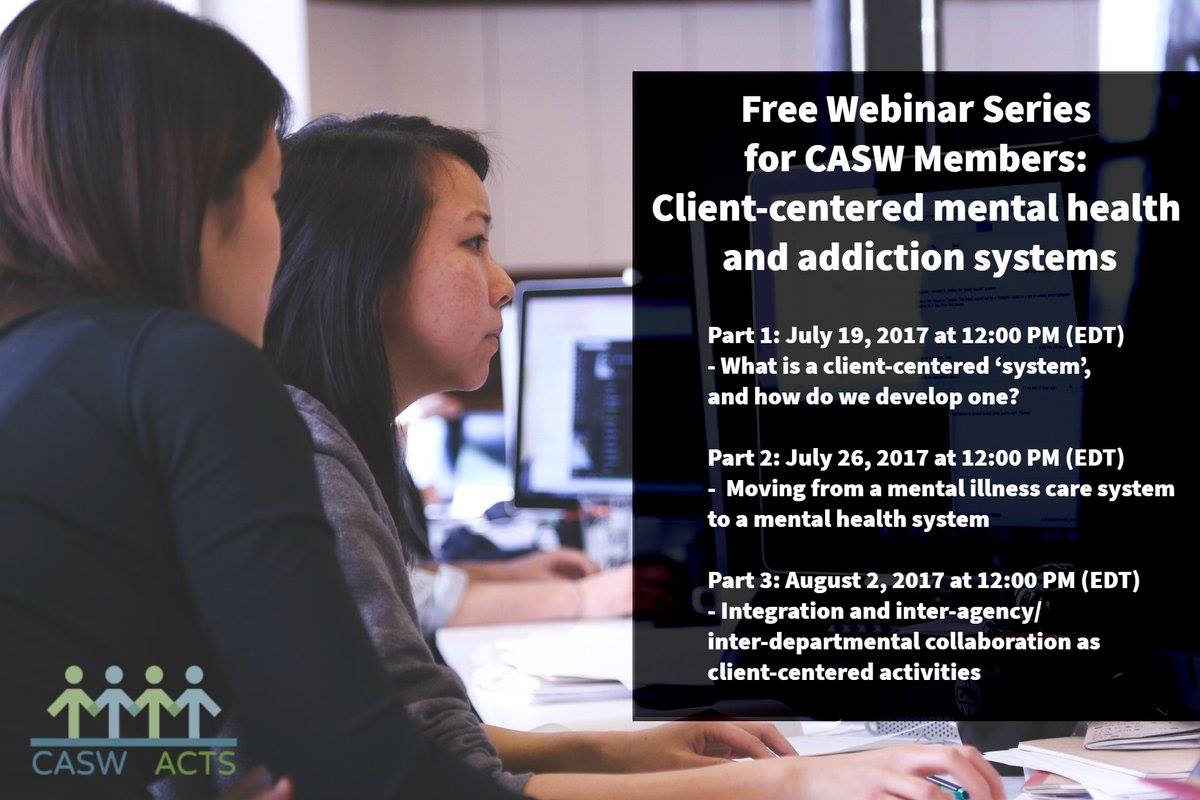 Register for this FREE three part webinar series 
Part 1: What is a client-centered 'system', and how do we develop one?
Wednesday, July 19, 2017, 12:00 PM EDT

Part 2: Moving from a mental illness care system to a mental health system
Wednesday, July 26, 2017, 12:00 PM EDT

Part 3: Integration and inter-agency/inter-departmental collaboration as client-centered activities
Wednesday, August 02, 2017, 12:00 PM EDT
This 3-part webinar series shares the experience and insights from a real program transformation, that led to a new approach to client-centeredness.
Many professionals (certainly including social workers) already understand and deliver client-centered care/treatment/therapy. But what about the systems in which that care is provided? Are they designed in the clients' interest, or are they more tailored to budgets, politics, administration, efficiency, etc.?
In his book (It's Not About Us), and in this webinar, Todd Leader describes how we can shift the power, reduce stigma, reduce oppression and improve empowerment of those with mental illness or addictions, improve access, and improve the health of our population, just by creating a client-centered 'system'.