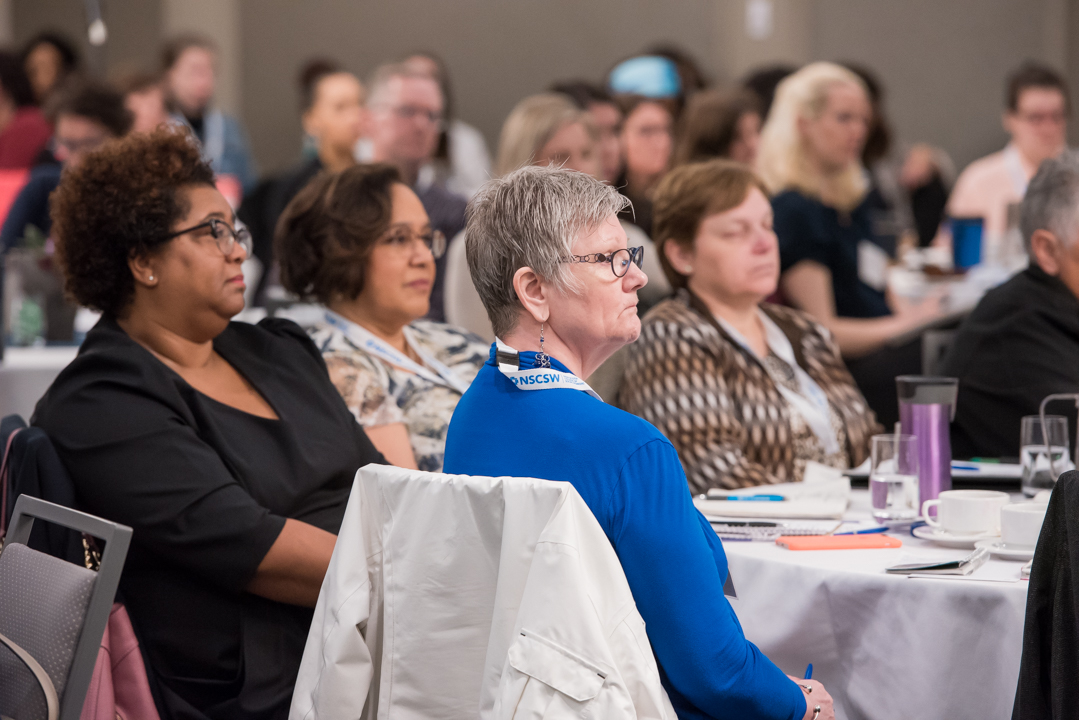 Challenging our social justice lens
The COVID-19 pandemic has brought out essential truths often hidden and denied in the neoliberal world we live in. These truths can no longer be ignored. Social inequities in income, employment and housing; continuous racism, including our own; ever-present violence in relationships; and vulnerabilities and gaps in health and mental health service delivery, now command our attention. This pandemic has highlighted a few of the constant realities we see, and perhaps perpetuate, as social workers.
As we optimistically look ahead: the NSCSW will host a conference on May 14-15, 2021 after the isolation restrictions are lifted: Challenging our Social Justice Lens
Conference proposals should address one or more of the following: the application of ethics; interpersonal and inter-racial violence; systemic racism; social injustices; and the limitations of cultural ignorance on mental health within the profession and the community.
Conference goals
to help members develop self-awareness, discover personal biases and prejudices about race, gender and ethnicity in a safe space
to integrate theory and practice of social work through collaborative educational conversations about lived experience
to build conference participants' confidence in being the change, and have each person commit to specific actions in their communities
to explore healing relationships through family-centred therapeutic services
The deadline for conference submissions is September 4, 2020.
How to submit a proposal:
Complete all fields in the form below and click submit.

Proposals for conference sessions in any format are welcome (e.g. poster presentations, panels, workshops, book launches, etc.).

Email a high-resolution photo of the speaker(s) to annemieke.vink@nscsw.org.

Minimum size 640 x 480 pixels (1500 x 1000 pixels preferred).
For sessions with multiple speakers, you may submit separate pictures or a single group photo.

Submit your complete proposal by September 4, 2020 at 4:30 PM Atlantic time.
Proposal submissions will be reviewed by the Professional Development Committee. All presenters are expected to register and attend the conference.
---
Submissions to the 2021 conference are now closed. If you have questions about the status of your application, or wish to discuss other opportunities to offer professional development to NSCSW members, please contact Annemieke Vink at annemieke.vink@nscsw.org.