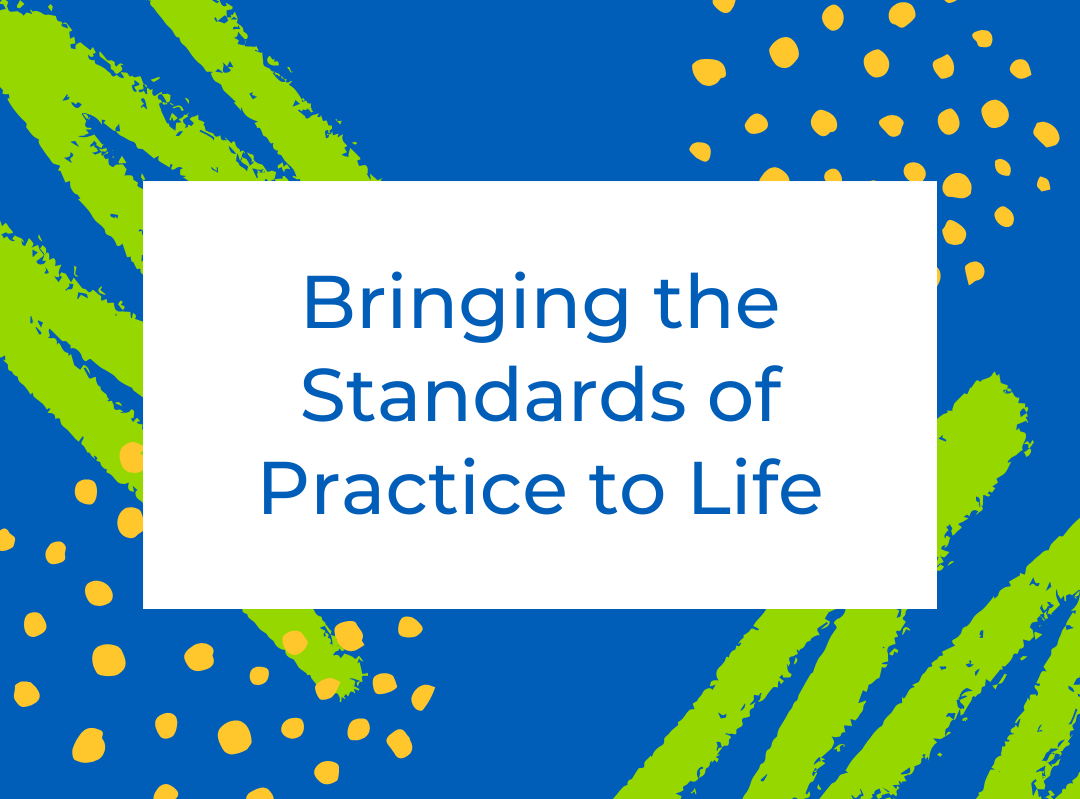 Standard 3: Professional Relationships
Social work is a profession that highlights the importance of close and purposeful relationships with clients. These relationships play a crucial role in people's lives, and directly affect their quality of life and general well-being. Within that important relationship, social workers are required to maintain professional boundaries with clients and to ensure that the professional relationship serves the needs of their clients.
In establishing a relationship with appropriate professional boundaries, a social worker must consider their place of power and the potential for harm to others should that power be misused. The social worker will always be in a position of power with respect to their clients, and must consistently reflect on how this power is being used and perceived.
It is the social worker's responsibility to:
Establish the nature of their professional relationship with clients
Ethically help and support clients
Ensure that their actions and decisions serve the needs of their client(s)
Take into account relevant contextual issues
Ensure that the dignity, individuality, and rights of all persons are protected
Ensure that all current and potential clients have an equal opportunity to access and benefit from their service (no favouritism)
Work within their scope of practice
Refrain from physical contact and personal relationships with clients
Do no harm
Social workers providing services to involuntary clients must be particularly diligent in their critical self-reflection of professional boundaries as there is a great risk of the power dynamic eroding the rights of self-determination and empowerment. These rights are often challenged by the influence and authority embedded in these services, and this power significantly affects the lives of clients. This means that it is incumbent on all social workers to understand that with this power, influence, and authority comes responsibility.
When social workers are building relationships with involuntary clients, it is important to:
Develop professional relationships based upon principles of mutuality, respect, client motivation, capacity, and opportunities for change
Encourage clients to self-determine and make decisions that affect their lives in partnership with the social worker
Work to convey empathy where structures and systems have worked to oppress and marginalize clients
Support the client to understand problematic behaviours while respecting the inherent dignity and worth
Social workers work in solidarity with clients to facilitate empowerment
Having a professional relationship with clients often means that clients will entrust very personal information and feelings to social workers during their interactions. It is up to the social worker to always remain conscious of their professional role, and they must safeguard against the emergence of bonds with their clients that engage in boundary violations that are personal, sexual, and/or financial in nature.
Boundaries are the limits that allow for supportive connections that are based on the client's needs. When these limits are altered or violated, what is allowable in the relationship becomes ambiguous and harmful. To minimize possible harm to a client a social worker should:
Be alert to potential, perceived, or actual boundary crossings or violations within the social worker client relationship
Consult with colleagues, supervisors and/or relevant regulatory guiding documents to identify potential boundary violations and explore reasonable remedies
Document all discussions, consultations, supervision and other steps taken to address boundary issues
Develop an understanding of what the warning signs are that you may be engaging in practices that are boundary violations
Boundary violations are acts that breach the core intent of the professional-client relationship, and they happen when professionals exploit the relationship and misuse their power. Here are some signs that the professional relationship between a social worker and their client could lack appropriate professional boundaries:
They refer to each other as friends
They are giving or receiving gifts
The client has the social worker's personal phone number or other significant personal information
They socialize outside of the professional setting
The social worker reveals excessive personal information to their client
The social worker is granting favours to a client or receiving favours from their client
They are communicating with or seeing each other outside of the professionalrelationship
The social worker has their client on their personal social media platforms
The social worker is treating a client as "special" and providing opportunities not available to everyone
They end their professional relationship and start a personal relationship
The social worker is attracted to a particular client, or not appropriately addressing the attraction expressed to them.
The social worker is keeping or asking a client to keep a secret or are keeping a secret for the client
If a social worker is engaging in any of the above they could be in violation the NSCSW Standards of Practice and Code of Ethics, and may receive a complaint for this.
The skillful management of professional boundaries is a hallmark of our profession and enhances our integrity as professionals. It is a skill that needs to be developed and maintained throughout a social worker's career.
For more information about the responsibilities of social workers and the professional relationship, feel free to look at the following resources:
NSCSW references
Video
Publications
Most of these are open access! For the articles in EBSCO SocINDEX, full-text access is available for free to all NSCSW members who create a CASW account, or you may be able to read them via another journal database.
---
Bringing the Standards of Practice to Life is an ongoing blog series that explores the 11 standards in NSCSW's Standards of Practice.
The NSCSW Standards of Practice detail the responsibilities of social workers to their clients, colleagues, employers, and society. These standards perform several functions, which include:
Establish professional expectations for social workers
Promote the protection of the public.
Provide a basis for professional development and continuing education.
Put into action the values, ethics, knowledge and skills expected of social workers.
Enhance the value and credibility of the profession.
In sharing these standards, we hope to engage the public and our members in understanding the uniqueness of the social work profession.
Previous entries in this series: