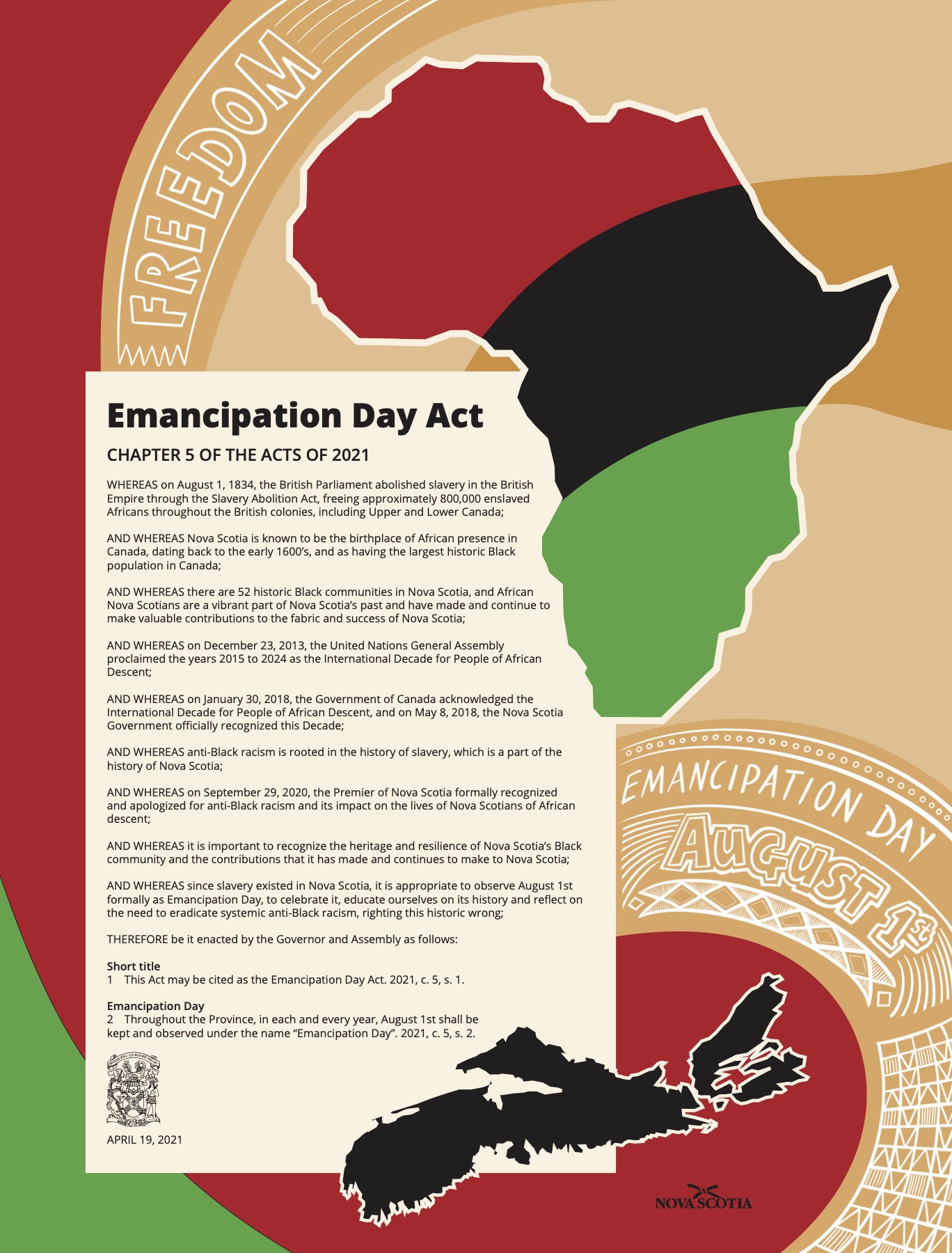 On March 24, 2021, the House of Commons voted unanimously to officially designate August 1 Emancipation Day. It marks the actual day in 1834 that the Slavery Abolition Act came into effect across the British Empire.
Our region's economy was inextricably entwined with the enslavement of Black and Indigenous peoples. Nova Scotian shipbuilders built and maintained ships that transported enslaved people and the goods they were forced to produce. Salted cod was shipped south to feed enslaved and indentured people on Caribbean plantations, and ships returned north laden with the fruits of stolen labour: rum, sugar, cotton, tobacco, and more. Thousands of enslaved people of African descent were brought to Nova Scotia against their will. Their struggles to end enslavement were pivotal in shaping our society.
Emancipation Day celebrates the strength and perseverance of Black communities in Canada, and invites all Canadians to reflect, educate and engage in the ongoing fight against anti-Black racism and discrimination.
» Visit emancipationdayns.ca to learn about the history behind Emancipation Day, and celebrations planned across Nova Scotia.