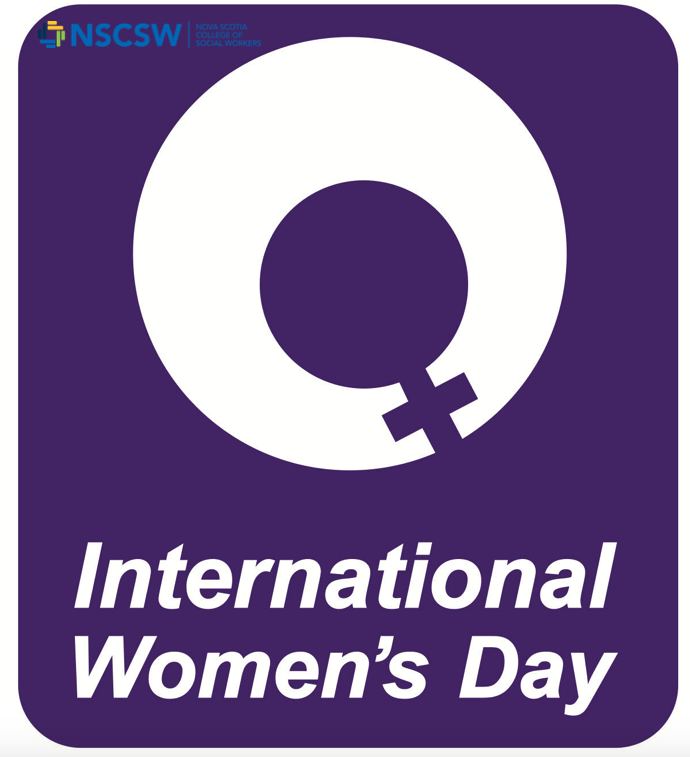 Happy International Women's Day
There is a lot to reflect on this  International Women's Day! As social workers, a profession that is predominantly made up of people who identify as women, we know full well that women are the backbone and the lifeblood of what makes our economic and political systems function; and that without women life stops… as stated by said Rahna Epting, Chief of Staff for Every Voice in Washington DC.
On this day we are invited to pause and reflect on the progress that women have made towards equality.We are also forced to stop and feel outraged about the renewed attacks on that progress. The election win of President #45, the unjust and outrageous verdict of Judge Greg Lenehan in Nova Scotia last week, the continued vulgar and gendered attacks on women leaders across Canada are all current examples of the how entrenched patriarchy continues in our society.
Today we celebrate the progress that has been made and reflect on the oppressions that women face in our society. Today we will be grounding ourselves in an empathetic space that acknowledges the struggle that has led to progress and the oppression that continues to surround us.
We must all work in solidarity, grounded by this empathy, to break down these structures and acknowledge that women's liberation is tied to the liberation of all.
Today NSCSW staff will be at Demand Justice // #HFXAssault rally https://www.facebook.com/events/377378879311781/.
We encourage all members to join us to celebrate and honour the progress of women and unleash the outrage we feel on the renewed attacks on women's equality.