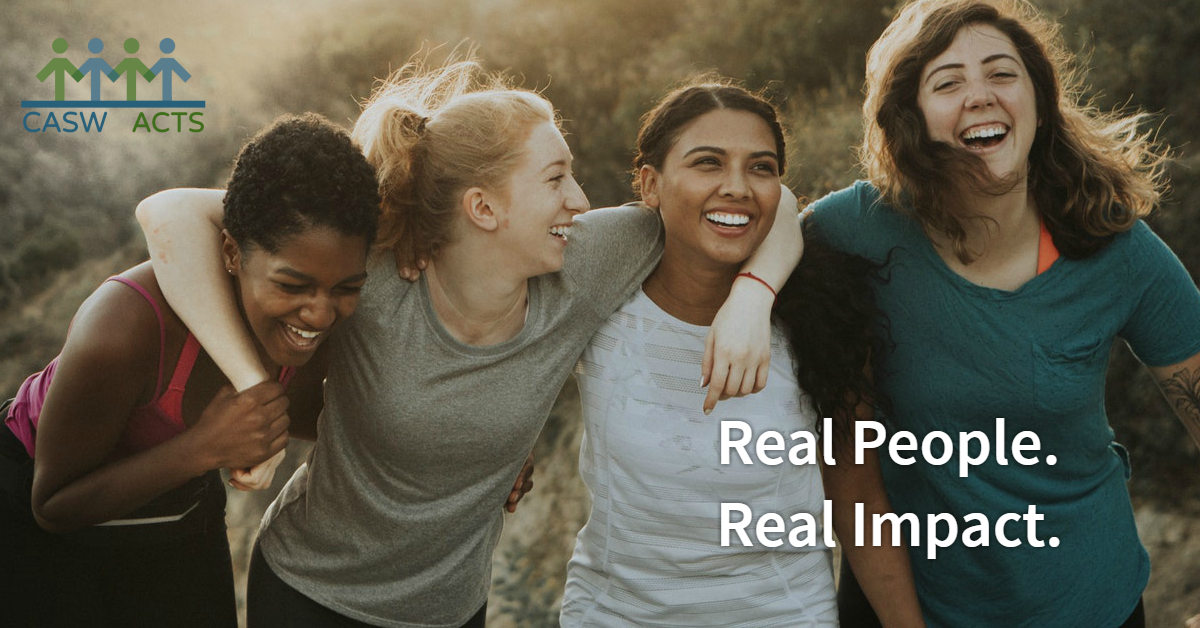 Happy National Social Work Month to all! This year's theme is "Real People, Real Impact."
Social workers make a real difference in the lives of people, families and communities across the country. This month marks an opportunity to reflect in the tremendous impact that social workers have on the lives of Nova Scotians on a regular basis.
From leading the province on trauma-informed care;
to supporting and building meaningful and safe programs for the LGTBQ+ community;
to advocating and supporting anti-racism initiatives;
to practicing and advocating for holistic mental health care that stems not just from the medical model, but promotes life-long journeys towards metal wellness;
to fighting for the rights of vulnerable children and youth. 
As I travel the province and hear the stories of social workers and the impact that the profession has, I am struck with a tremendous amount of pride.
Social workers are ordinary but committed people, striving to have extraordinary impact. By co-creating helping relationships with amazing individuals, families and communities who are experts in their own journey of change, social workers have had a huge effect on the lives of Nova Scotians. Our social workers support individuals, families, and communities across the province to have a real impact for some of the most vulnerable in our society. They have the knowledge and skills to competently perform assessments, interventions, negotiations, mediations, advocacy, and evaluations. They are trained in inter-professional practice, community collaboration and teamwork. Social workers provide an essential service to support Nova Scotians to live happier, healthier lives.
During March, I have the great privilege of travelling across the province and engaging and hearing from social workers, on their achievements, struggles and aspirations. This year I will be facilitating conversations on the role of our College in supporting members to uphold the best of our profession, in order to ensure that incredible work continues to be championed and pushed forward. It will also be an opportunity to continue to discuss the potential of a clinical registry in Nova Scotia.
I hope you will join me in celebrating this month: learn more about how you can get involved.