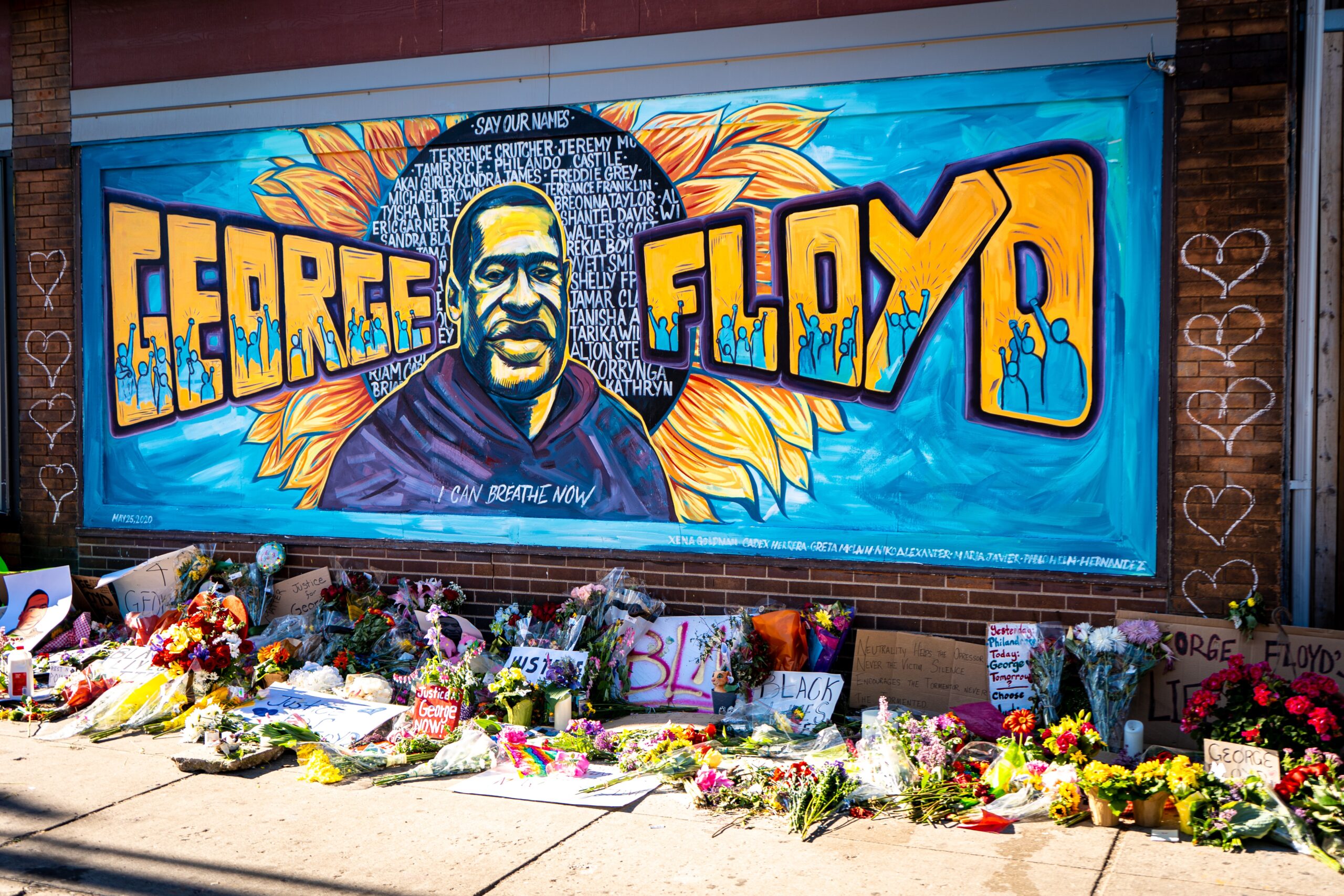 Almost a year ago, the murder of George Floyd sparked a global awakening about the pervasiveness and lethality of systemic racism. Yesterday, Derek Chauvin, the officer who knelt upon his neck for 9 minutes and 29 seconds while he pleaded for breath, was finally convicted.
Former US President Barack Obama commented in the New York Times: "Today, a jury did the right thing. But true justice requires so much more!" We affirm this greater vision and purpose. We want to ensure that the celebration of yesterday's verdict does not eclipse our understanding of the greater work still ahead.
Indeed, true justice would mean George Floyd was still alive. True justice would mean we would not have been so uncertain of the verdict, so fearful that yet again police would get away with murdering a Black man. True justice would mean that accountability for murder would not be cause for celebration but rather expected. True justice would mean that those who killed so many others − Eric Garner, Daniel Prude, Jacob Blake, Breonna Taylor, Chantel Moore and Rodney Levi in New Brunswick, Ejaz Choudry in Ontario − would get a similar fate. True justice would mean that mere moments before Chauvin's verdict, Ma'Khia Bryant, a 16 year old Black girl in Columbus, Ohio would not have been shot and killed by police outside her home after she had called for help from those sworn to protect.
The larger systemic issues of racism in policing − and white supremacy in social work − continue to need to be addressed, not just in the United States but here in Canada as well. Data on people assaulted or killed by Canadian police is difficult to find, but they are disproportionately Indigenous and Black. And of the known deaths at the hands of Canadian police in 2020, most involved people with mental health or addiction issues, and nine even began as wellness checks.
This verdict does not mean that justice has been done, but it does suggest the potential for a shift − the potential for accountability. Most importantly, yesterday's verdict would not have been possible without the videotaping by 17 year old Darnella Frazier of the incident − a reminder that the capacity for courage and change lies within every one of us.
May the hope that this verdict has generated inspire us all to continue to work for true justice and true accountability.
I hope you will join the Nova Scotia College of Social Workers as we continue to unpack the legacy of institutionalized racism, to better understand our own role in working for true justice.
---
Nadia Siritsky
NSCSW Professional Practice and Advocacy Consultant