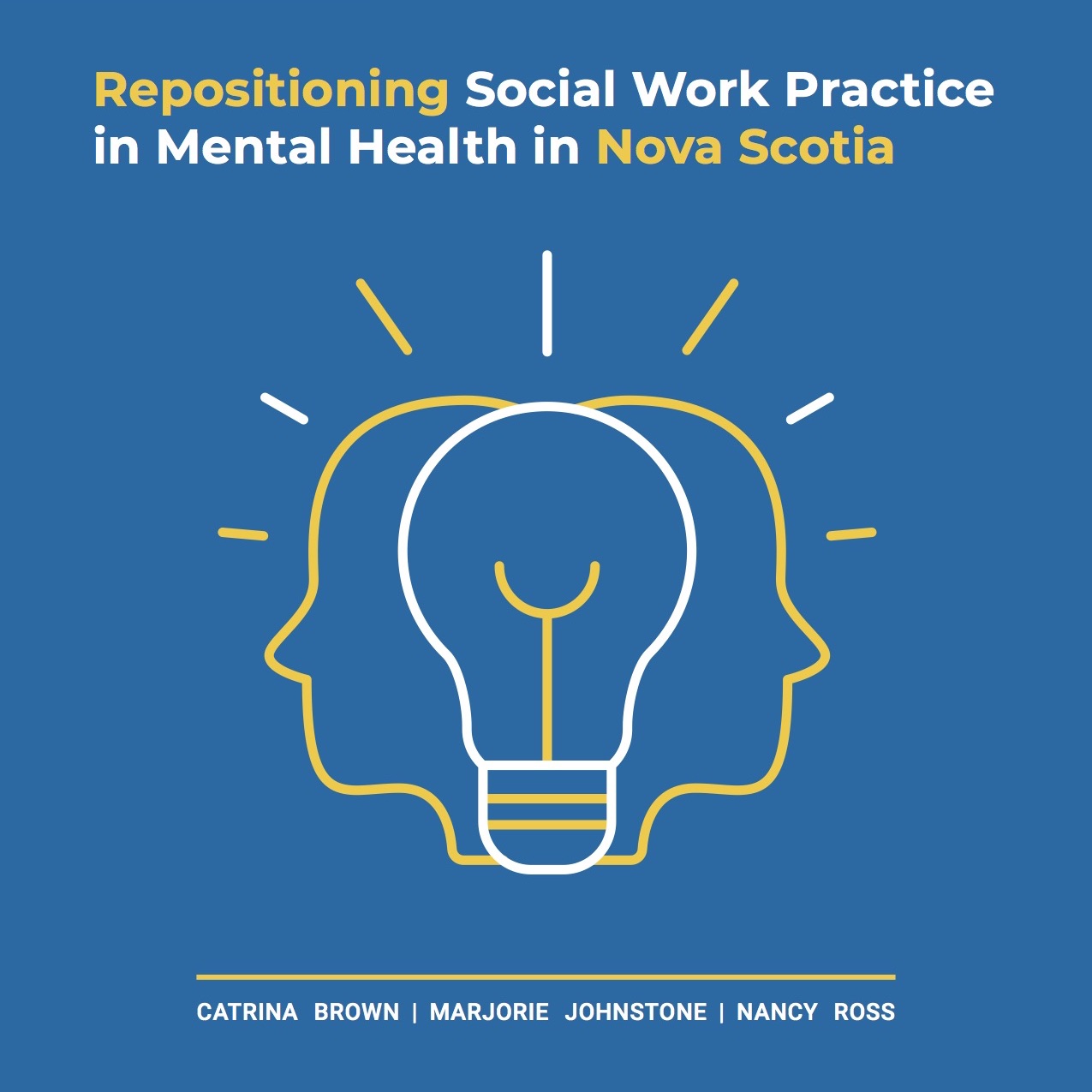 FOR IMMEDIATE RELEASE
January 13, 2021
KJIPUKTUK (HALIFAX, NS)– The Nova Scotia College of Social Workers (NSCSW) has launched a new report on the state of mental health and addiction services in Nova Scotia. The report, Repositioning Social Work Practice in Mental Health in Nova Scotia, demonstrates that the current delivery of mental health and addictions care in Nova Scotia is falling short of the province's intended goals. Significant change in the grounding principles of these systems is needed.
Principal researcher Dr. Catrina Brown from the Dalhousie School of Social Work says, "This extensive consultation with social work service users, providers and supervisors produced overwhelmingly consistent results from the research literature to the consultations, which all strongly indicated that the current delivery of mental health services does not serve the public well."
The report reveals that current delivery of mental health and addiction services focuses on fiscal constraints and short-term work. There is little space for prevention, advocacy, community involvement, the development of resources, or for addressing diversity and equity needs, trauma, historical trauma, and poverty.
"Overall, we need a comprehensively designed and fully integrated mental health, addiction and trauma-based service, which addresses issues of social justice, equity and community needs —and before mental health issues reach debilitating levels of concerns," comments Dr. Brown.
Jim Morton, chair of the NSCSW social justice committee and former manager within the Mental Health and Addiction program agrees."Social workers are worried and angry that standardized treatments and managerial efficiency are given more importance than the unique needs of clients and their families who approach mental health and addiction services," Morton says.
Alec Stratford, executive director and registrar of the NSCSW, states, "The COVID-19 pandemic has shaken our society. More people in this province have reported higher rates of anxiety levels than anywhere else in Canada, as well as increasing levels of depression since the pandemic. Now more than ever, Nova Scotians require a public mental health system that meets their needs."
The NSCSW calls on the provincial government to adopt the recommendations of the paper, and to reposition the profession of social work within their services to ensure that a critical clinical lens and family- and client-centred practice are at the forefront of service delivery.
-30-
About us:
The Nova Scotia College of Social Workers serves and protects Nova Scotians by effectively regulating the profession of social work. We work in solidarity with Nova Scotians to advocate for policies that improve social conditions, challenge injustice and value diversity.
For more information or to arrange interviews, contact: Rebecca Faria, communication coordinator for NSCSW (902-429-7799 ext. 227, rebecca.faria@nscsw.org).