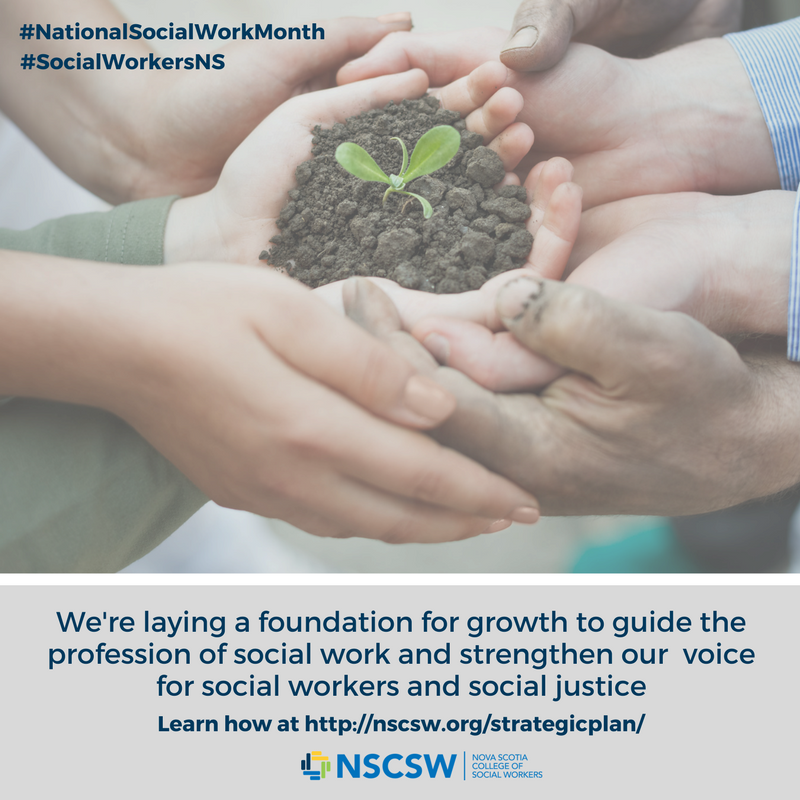 We're only two weeks into National Social Work Month and we've had the pleasure of meeting with social workers from Sydney to Yarmouth as part of our Conversation with your College events. We've shared our draft five-year Strategic Plan goals to gain on the ground feedback moving forward as we finalize the plan for our Annual General Meeting (May 11-12).
The enthusiasm and insight you've provided to date gives us confidence that our Strategic Plan goals will share our collective voice as the profession of social work in Nova Scotia.
We've also heard first-hand about the struggles and challenges our members are facing. You are stressed and overworked and you're ready for change. These goals will bring us closer to change as we work together to be a stronger social work community.
As a member-driven organization, your voices are the catalyst for the College's change. You have an opportunity to contribute to this change hands-on as part of College Council, on College Committees and as contributors of Connection magazine.
We're in this together.
Join us at these upcoming 'Conversation with your College' events to learn more or contact me directly at alec.stratford@nscw.org:
Dartmouth, March 20th from 6:30-8:30 PM
Register & details here
Antigonish, March 22nd from 5:00-7:00 PM
Register & details here