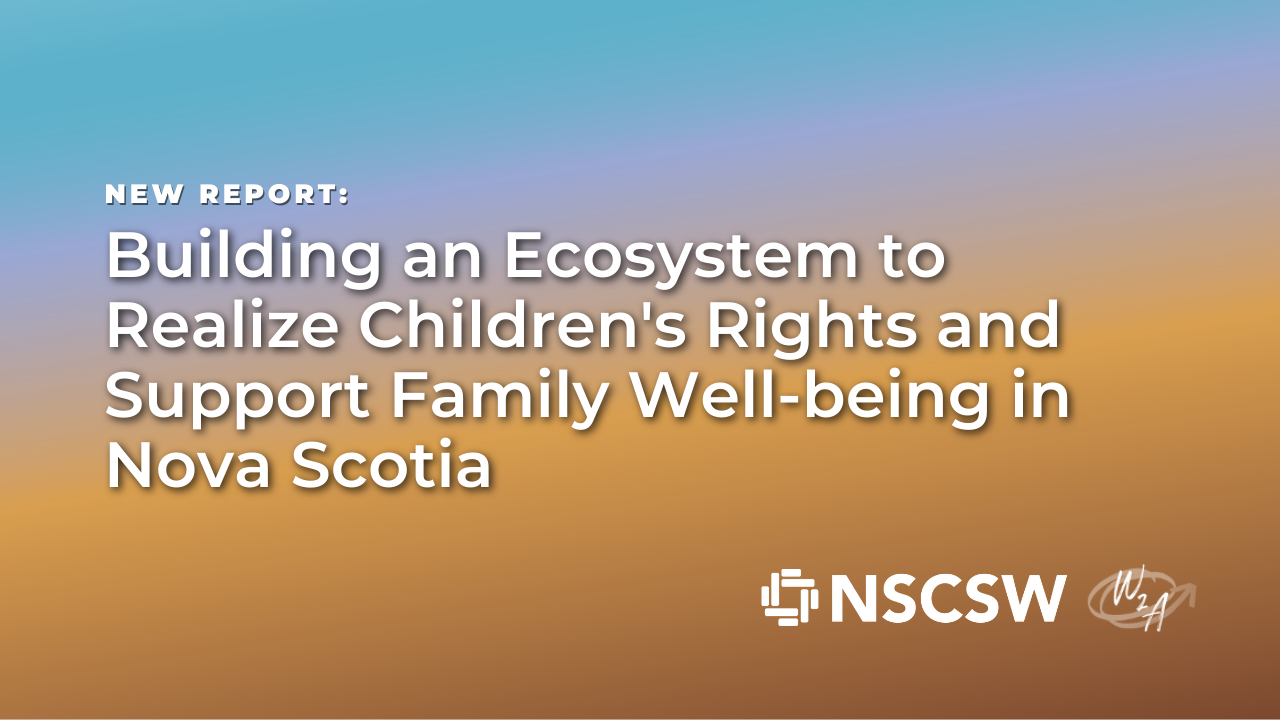 Wisdom2Action (W2A) was contracted by the Nova Scotia College of Social Workers to consult with partners and collaborators on behalf of children and families. They created a Youth Advisory Council and designed stakeholder engagement tools to answer two guiding questions: what are the strengths and challenges of the current child welfare system, and what needs to change to better support children and families?
Their findings showed that racism is embedded within the child welfare system, the 2017 Children and Family Services Act amendments have had negative effects, and the pursuit of efficiency has not yielded positive outcomes. Additionally, data gathering and technology need improvement, current policies are punitive and lack a model for social work practice, and resources are insufficient, especially for marginalized communities.
Based on these findings, we recommend partner and collaborator efforts to make it possible for every child in Nova Scotia to live in a home and community free from poverty. One of the most crucial recommendations is the fiscal framework we propose, which includes an additional $354M operating funding plus $531M capital spending to transform child and family well-being in Nova Scotia.
Take part
Join us in our efforts to transform child welfare in Nova Scotia:
Read the paper: Building an Ecosystem to Realize Children's Rights and Support Family Well-being in Nova Scotia
Spread the message; share this page, and share our social media content on Facebook or Twitter (or make your own)
Engage your MLA; look up their name, find their contact information, and use the We Have Power guide to demand change
Let's work together to create a brighter future for our children and families.